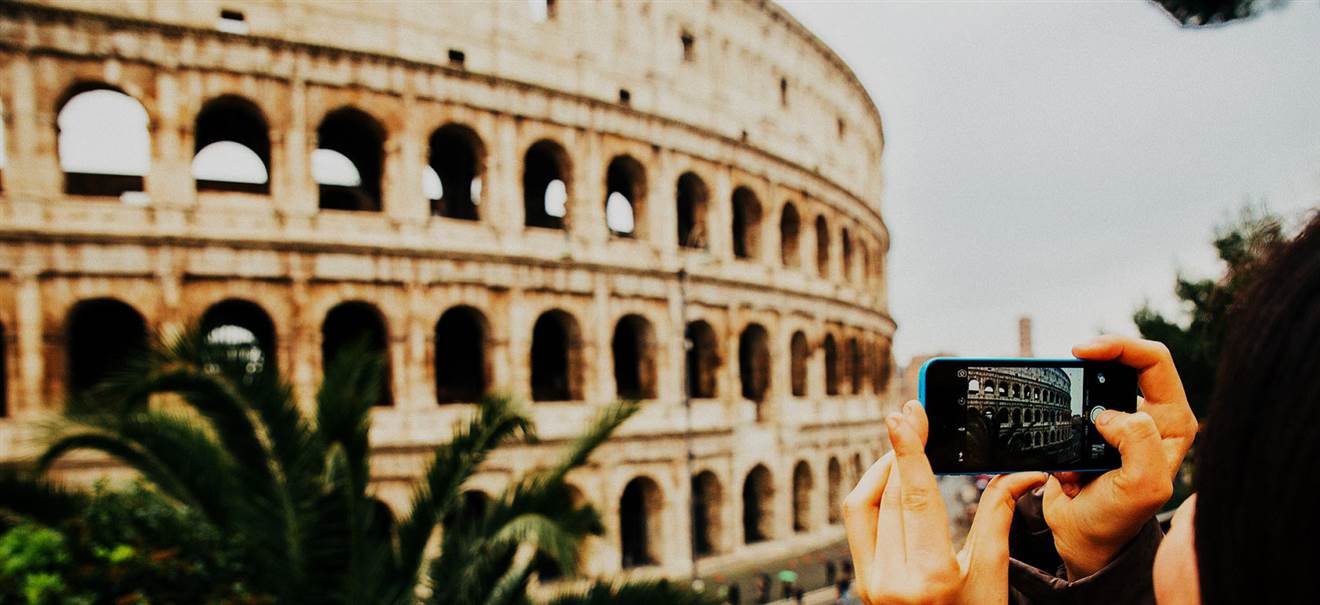 Highlights and Hidden Gems of Rome with a local!
To product
So you want to see the highlights of Rome, but not like everybody else? You should - the Colosseum is stunning! And now you can discover all the must-sees along a less touristy road in the most awesome private tour! 

Experience Rome like you would never have thought of.
This is you and your family or friend's chance to enjoy Rome like a local, with a local. Highlights and hidden gems: they are waiting for you. We combined them in a must do trip. And with your local host it can be 100% tailored around you if you happen to need anything extra! 
What you can expect?
You will see the Colosseum, Piazza Navona and the Pantheon. Just a few highlights of Rome and everyone knows they are absolute must-visits. But what do you know about the hidden gems this amazing city has to offer? Thanks to your awesome local host, the one of your choice, you will know all the ins and out of the city. So not only the well known places but also that authentic Roman bookshop that no other tourist will ever find. The best of both worlds, just for you!


But that's not all. What is Rome without tasting great food? Exactly, nothing. That's why your private guide will let you enjoy several great food tastings so you can truly experience the city at its finest. Enjoy the best slice of pizza from an authentic bakery where only locals come and have a taste of Italian gelato or espresso while enjoying an amazing view of the Pantheon. All tastings are of course included in the price.


The different hosts who can take you on this private tour all have their own passions and stories to tell and can't wait to show you their city in a unique way! 
Languages:
Spoken in: English, Deutsch, Italiano, Français, Español, Português, Norsk
What is the plan?
Starting point Central meeting point at Piazza Navona.
Stop 1: Campo di Fiori; Rome's most famous market.
Stop 2: Visit the oldest bakery in Rome; a real hidden gem where only locals go! Including pizza tastings.
Stop 3: Visit a small, authentic bookshop owned by the same Roman family for over a century.
Stop 4: Largo di torre Argentina. Here you can see the last remains of Pompey's theater and learn all about the fate of Julius Caesar.
Stop 5: A visit to the stunning Pantheon, one of the most beautiful highlights of the city! Including the best local gelato or coffee in town.
Stop 6: Walk across Piazza di Pietra and visit the stunning temple built for the family of emperor Trajan.
Stop 7: Discover a stunning church hidden away near Piazza di Pietra.
Stop 8: A tiny street that is not even marked on the maps: Via del Piè di Marmo.
Stop 9: Capitol hill square; the hilltop square designed by Michelangelo on top of one of the Seven Hills of Rome.
Final stop Enjoy a stunning view over the Imperial Forum and the Colloseum and discover all about these amazing highlights.
What is included?
Private guide
Slice of delicious Pizza per guest
best gelato or espresso in town
Duration:
3.5 hours.
Nr. of guests:
1 - 8 persons
Meeting point:
Piazza Navona
Guest pick-up: no
Important to know:
Other drinks and snacks are not included.
Minimum group booking : 2 persons.